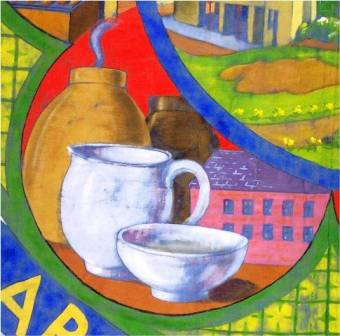 Some of Bridgeness Pottery's workers:

Back row, left to right: Charles David McNay, Alexander Bell, J McDonald, Alex Bell jnr

Front row, left to right: William George McNay, John McNay, Josiah Cox McNay

Although the names above were written on the back of the original photo some are incorrect.

---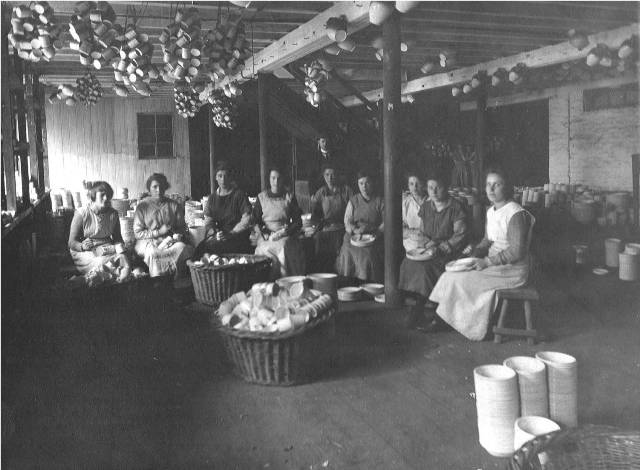 The Biscuit Warehouse in the 1920s

---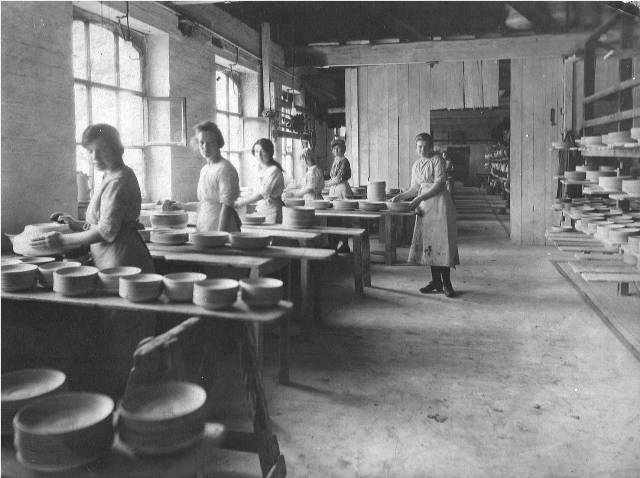 The Sponging Shop in the 1920s

---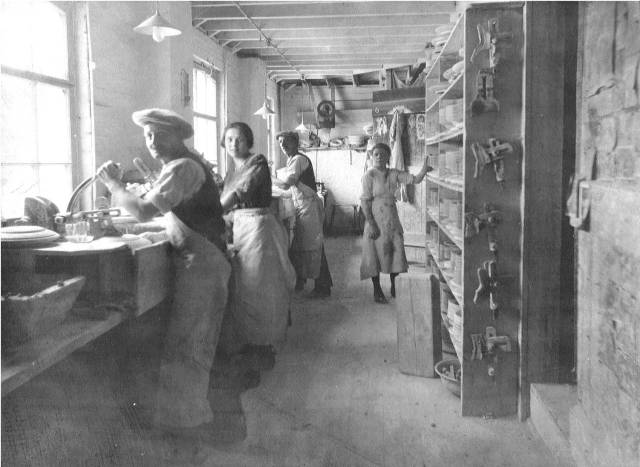 L-R: William Dickson, Jean Walker (Haston), unknown, Agnes Balderston.

---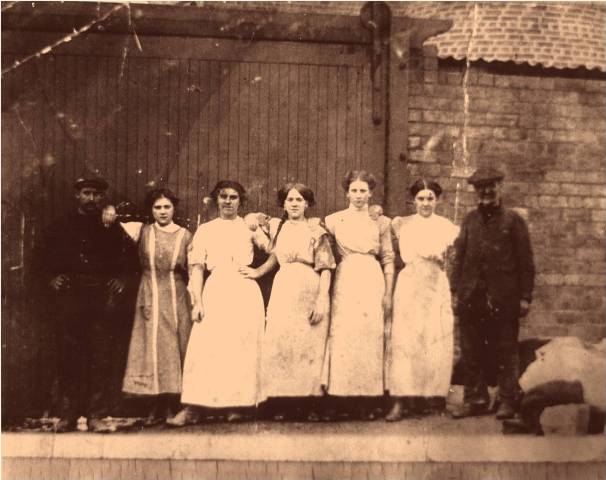 L-R: Peter Gilfillan, Maggie Cochrane, Julia Donaldson, Jean Corbett, Bella Grant, Kate Fearns, George Hamilton

---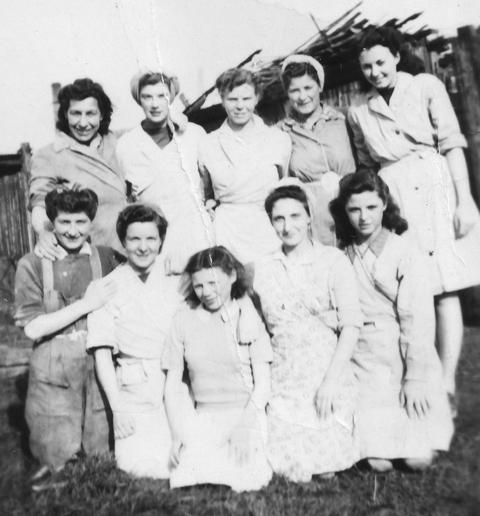 Written on the back of this photo: Pottery girls during the war

Back Row L-R: Belle Hawthorn, Janet Dickson, Cathy Bell, Minnie Patrick, Margaret Miller

Front Row L-R: Julia Kidd, Margaret McIntosh, Jan Sneddon, Christine McNeill, Irene Stirling

---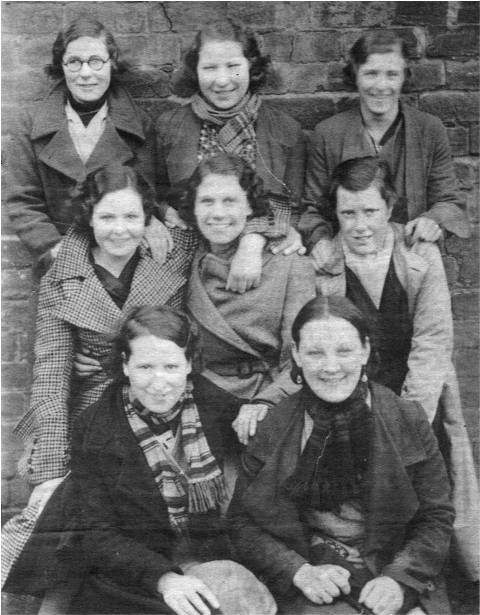 Back row L-R: Margaret Nimmo, Isa Grant, Mary McGregor

Middle row L-R: Bunty Buchanan, Margaret Robertson, Kitty Bell

Front row L-R: Lizzie Hamilton and Morag Hawthorne

---
L-R: Annie McCaulay, Celia Cameron, May Bell

---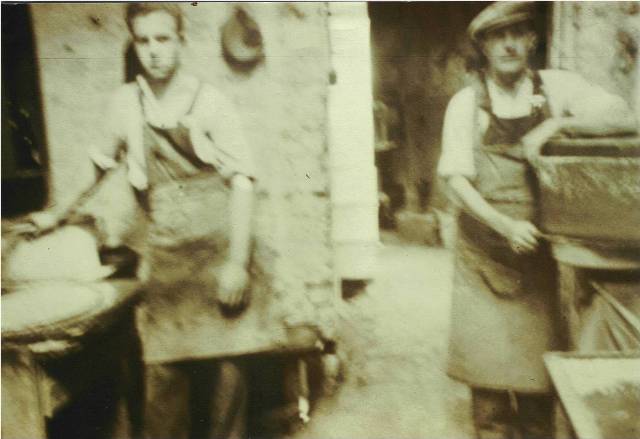 Saggar maker Tommy Thompson (right) with apprentice

---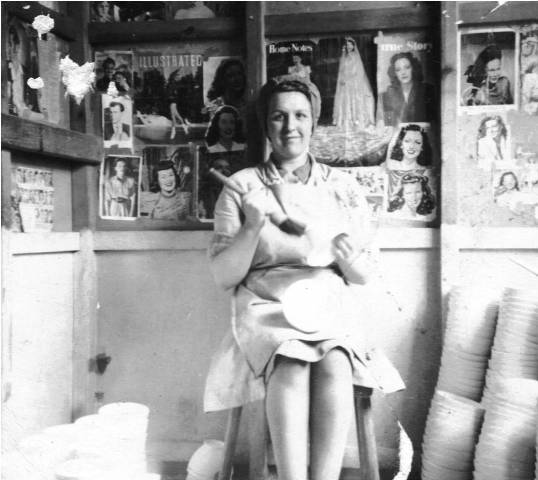 Lillian Robertson in the late 1940s

---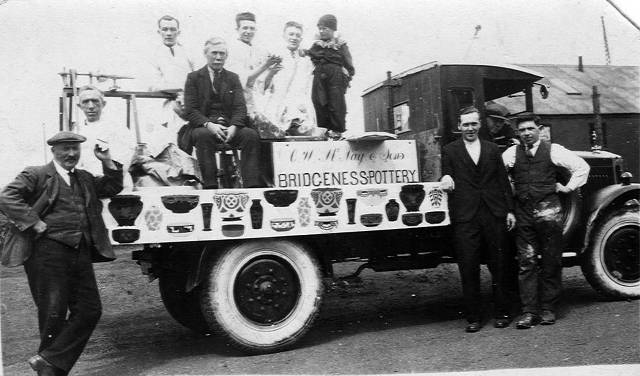 A lorry decorated for the annual Infirmary Pageant

---
Falkirk Council Archives have given me permission to show the following six photographs. Copies can be purchased from

Falkirk Council Archives, Callendar House, Callendar Park, Falkirk, FK1 1YR, or from their website link below.

When ordering, please quote the P reference number.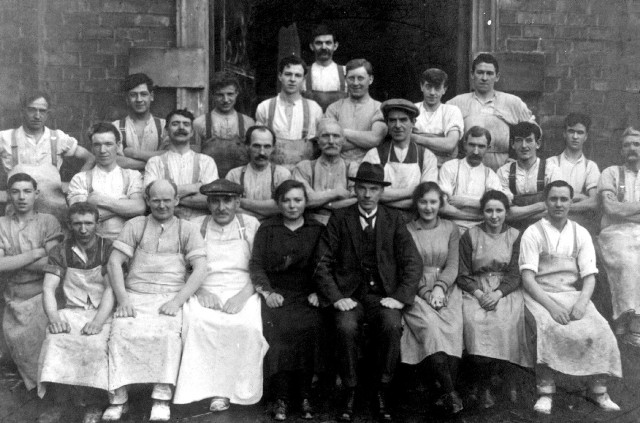 ---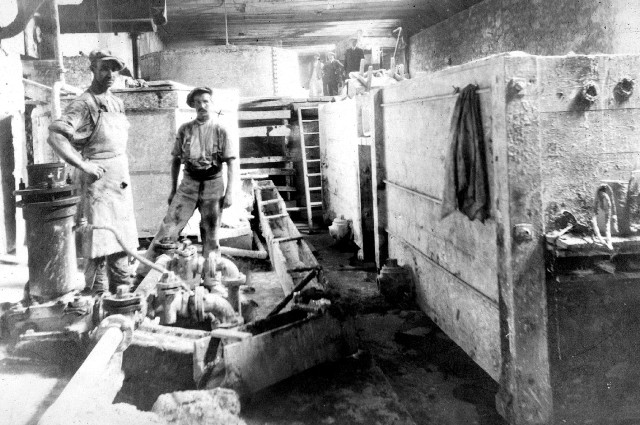 The Slip House c1920 : P22360

---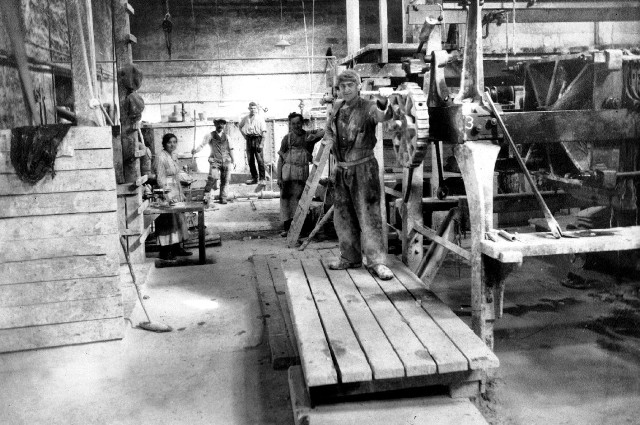 Clay Preparation c1920 : P22359

---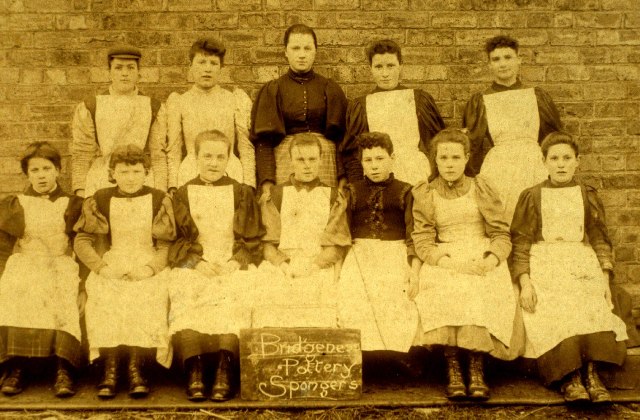 Bridgeness Pottery Spongers c1920 : P14070

---
Saggar filling / emptying : P22361

---
Billy Johnstone ready to lead his horse, Skipper, in the annual Infirmary Pageant c1935 : P13497

---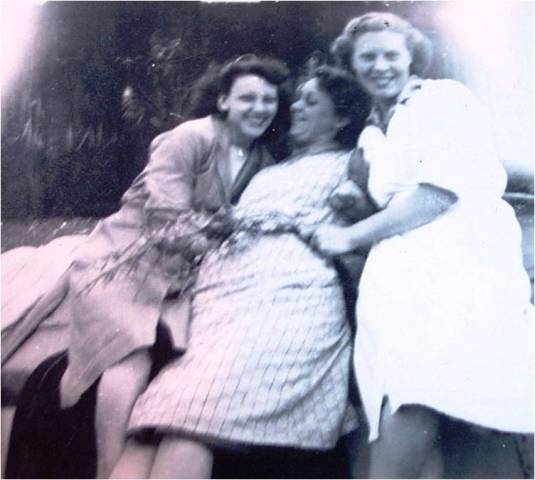 L-R: Annie Bow, Celia Cameron, May Bell

---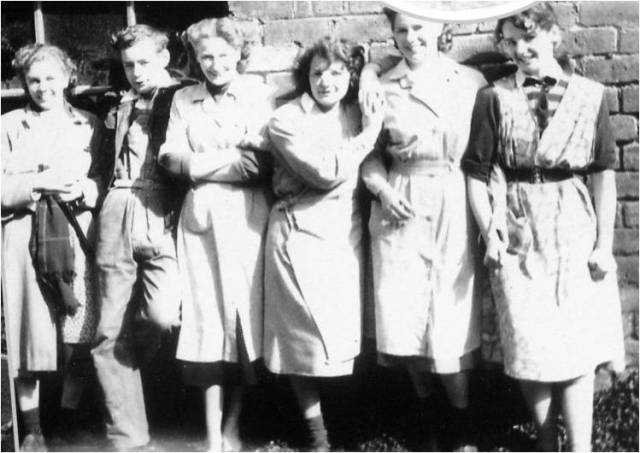 L-R: Jessie Miller, Adam Hamilton, Janet Sneddon, Annette Smullen, Nan Sneddon, Ann Smullen

---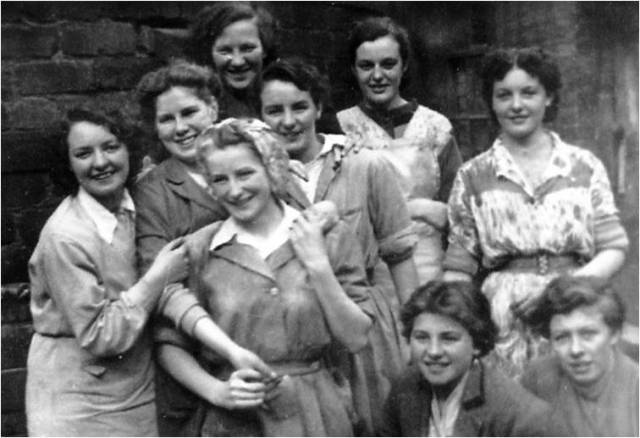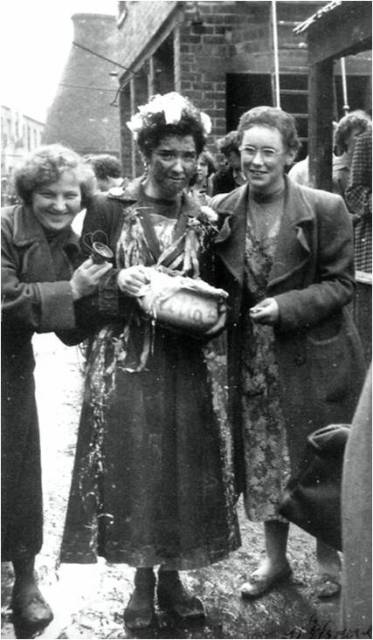 ---
5
L-R: Meg O'Neill, Netta McIntyre, Eleanor Tooey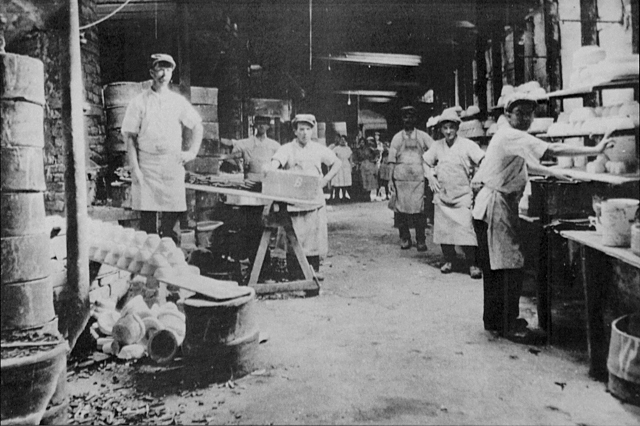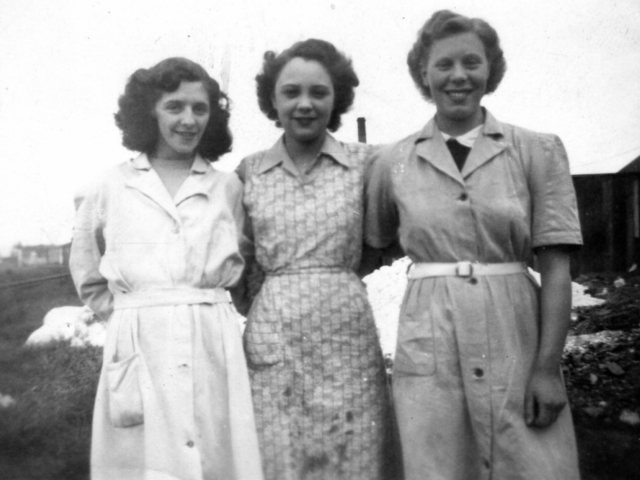 ---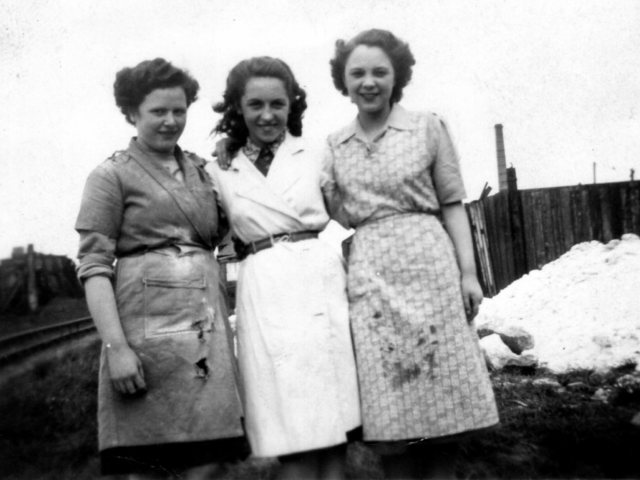 L-R: Helen Ledgerwood, Caroline Gilmour, Celia Cameron