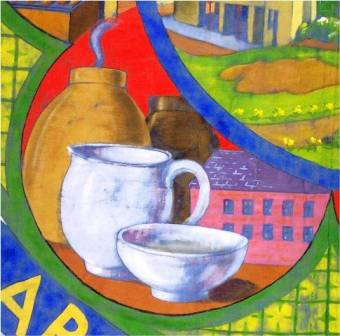 Mary Wason McNay married William Watson on 26th June 1873 at Adrian
House (right), Pleasance Square, Falkirk. William was a Pattern Maker at a
local Iron Foundry.

At the time of her marriage, Mary lived in Bathfield Cottage in Vicar's Lane,
Falkirk, whilst Adrian House was possibly the home of the Watsons.

William's father, John Watson, was a Boot & Shoe Maker in Falkirk and at
the time of the 1871 census employed 10 men, 2 women and 2 boys.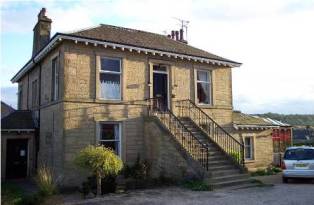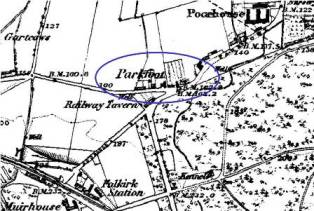 Mary & William's first home was Woodlands Cottage, Parkfoot, Falkirk and it
was here that their first child, John, was born in August 1874.

William was no longer working in the foundry and was now a China Merchant,
working for McNay's China and Glass Establishment in High Street, Falkirk.

In November of the following year, 1875, their second son, Charles William
McNay Watson was born in their new home at 22 High Street, Falkirk.

Their next child, Robert James Watson, was also born in the High Street in
August 1879 but also died there 5 months later.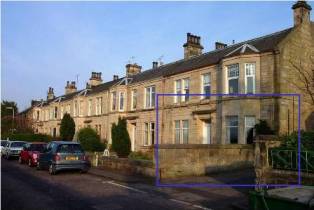 In 1881, the family moved to 1 Jane Terrace (right), Braehead, Bo'ness and in
August that year, Maggie Walker Watson was born. William was now
employed as a Foreman in the Bo'ness Pottery.

In 1882, and following in the footsteps of Jane's brothers, William and

Charles, they moved to Rockville Cottage, Panbrae Road, Bo'ness.

In November that year, their second daughter, Janetta Mitchell Watson, was
born. William was now described as an Earthenware Manufacturer.

The couple's next three children were all born at Rockville: Jane Cox Watson
in July 1884, William Henry Watson in July 1886 and Spiers Kirkland Watson
in October 1888. On all three birth certificates, their father was described as
a Commercial Traveller.

Mary and William obviously liked the upheaval of moving house because in
1889 they moved back to Jane Terrace. On their return to Jane Terrace, they
bought the house at the other end of the building, number 5. This was the
only house in the whole block that consisted of the ground floor and first floor.

In December 1892, two months after his 4th birthday, Spiers Kirkland Watson
died.

1900, and the family were on the move again.

They rented out their Jane Terrace home and
went to 9 Lonsdale Terrace (right) in Edinburgh,
which was to be their home for the next 19
years.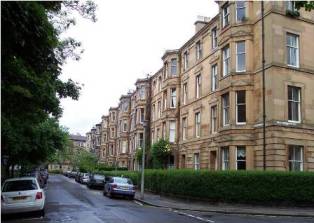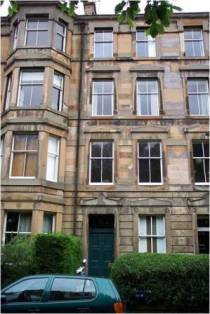 William became a China Merchant once more, with daughter Janetta assisting
him in the business. He traded under the name of William Watson & Co and
his premises were at 83 Grassmarket (left).

Two years later, they sold their Jane Terrace property in Bo'ness and returned
to Falkirk.

Their new home was 8 Rosehall Terrace (below). Their stay in Edinburgh
must have left them with happy memories because they named their new
home Lonsdale. This was their final home.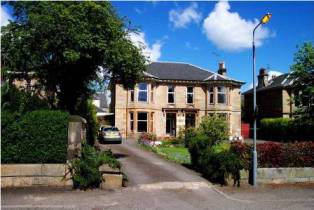 William Watson died in Lonsdale, Falkirk on 18th November 1922.

Mary died in Lonsdale on 2nd February 1926.